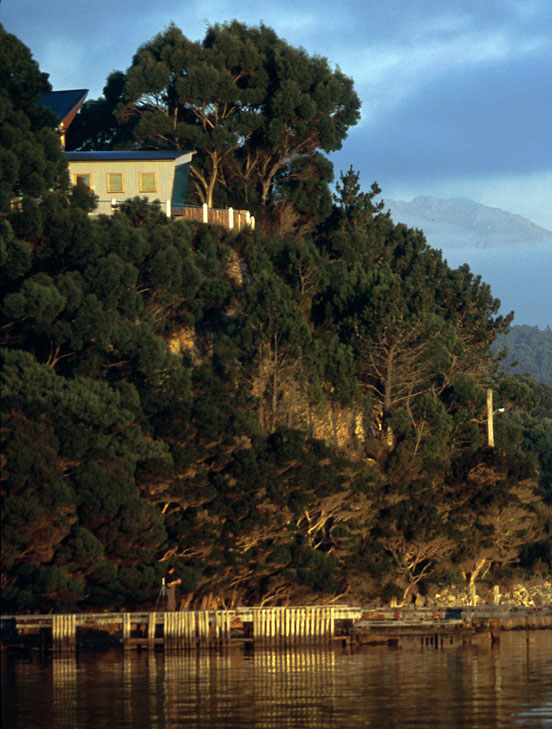 Floor-to-ceiling glass windows on living rooms cantilevered out towards the clifftop provide a unique perspective on Macquarie Harbour from these two self-catering apartments in Strahan.
Designed and built by local builder Richard Dyson, with interior design by his wife, Andrea, the apartments have a distinctly maritime look and feel.
Porthole windows, polished timber floors pitch-caulked in places, stanchion wire hand rails and an external cladding of sky blue add to the impression of staying on a beached ocean liner. Even the stone foundations, which came from Fingal on the east coast, contain scallop shell fossils.
The apartments are a five-minute stroll from the centre of Strahan and the Dysons confess that they are so proud of thier handiwork that they actually stay there on the rare occasions when the property is not booked out.